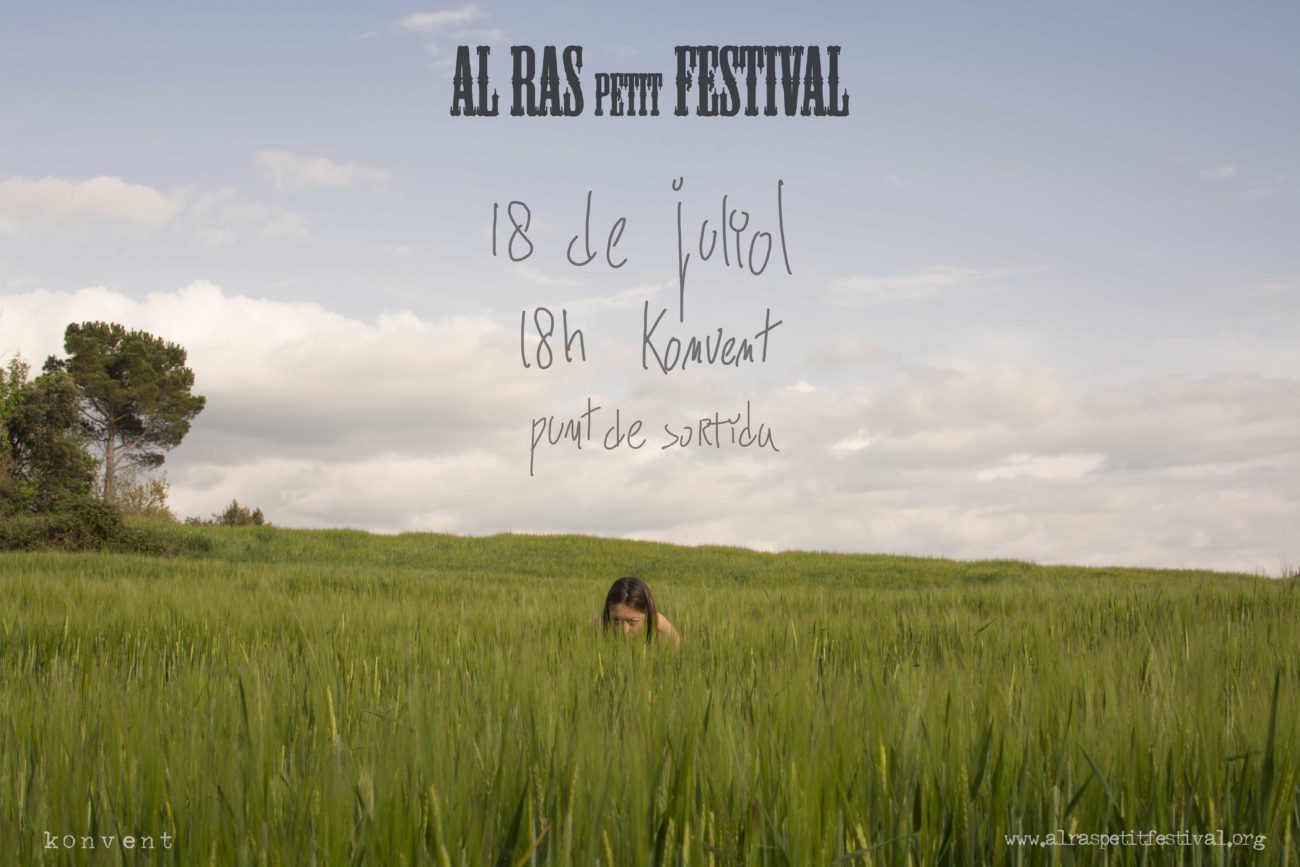 18 july 2020 – 6 pm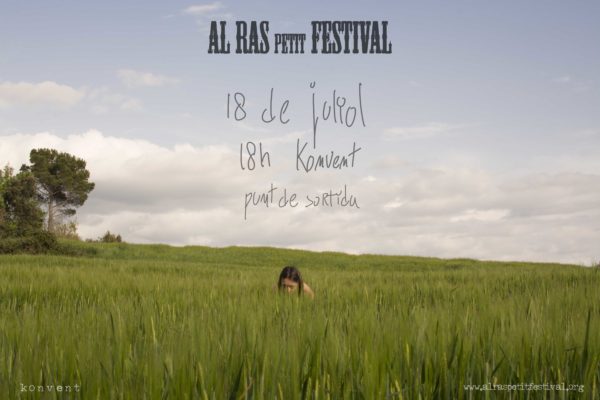 AL RAS little FESTIVAL
On July 18 at 6:00 p.m. from the KONVENT in Cal Rosal they will go out one more year in a procession to walk to the space of the sixth edition of Al Ras small Festival. You have to be punctual since KONVENT is the meeting and starting point. In addition, for the first time in 6 years the Festival leaves the municipality of Avià and moves to Olvan. It will not be necessary to reserve, since it works with a reverse box office. From KONVENT you will go to a nearby place, but without revealing yourself, in the middle of nature, where you can enjoy an afternoon of installations • artistic installations, theater, performance and music without plugging in, loudly.
Al Ras is a flat cultural festival with nature as the main protagonist to highlight and make our heritage and its environment known through the culture-nature pairing. The call brings together artists from different disciplines who carry out ephemeral and environmentally friendly interventions. This year, the artists of this edition are Lydia Canales de Traffic Teatro, Martí Pavía and Jaume Martínez as winners of the I Al Ras-KONVENT Scholarship with an installation created on site the days before the Festival, Joan Viñals and Nico Méndez will contribute the part musical at the Festival, Alicia Cayuela as a performer and multidisciplinary artist from Cadaqués, and
finally, the artist from Prats de Lluçanès, Ada Vilaró who will offer an action created specifically.
Al Ras has always wanted to shy away from the crowds of major cultural events. It is a conscientiously small festival: there are no crowds and an almost intimate atmosphere is breathed, two attributes often against the current of the dynamics that surround us, but which at times like the present are claimed as necessary values. The Olvan city council and the Cal Rosal KONVENT collaborate with the sixth edition of the Festival.
More information:
http://www.alraspetitfestival.org/