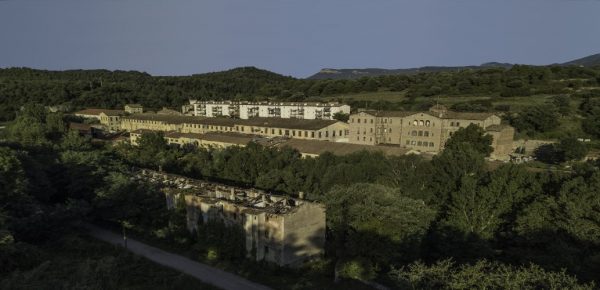 – Iniciatives ciutadanes que inspiren  –
Juliol 2020
"COMMONING IN CATALONIA" is a project of Bart Grugeon Plana, an investigative journalist. Over the past years he learned to know several networks that work on transitions, sustainable lifestyles, open source collaboration, circular economy and commons. This audiovisual story is an impression of his experience.
SOM MOBILITAT / OPEN FOOD NETWORK / GUIFI NET / COMUNICADORA / KONVENT / ESFÈRICA / EREUSE / MAGRANA
Entrevista: Rosa Cerarols de Konvent
Konvent is a late XIX century nun's convent and textile colony that has been converted into a multidisciplinary arts centre.
It is self-managed and open to any creative project without pre-established requisites. Its unique location in the Pyrenees gives residents a space to explore disruptive and unfinished ideas, and to share them with the local community.
Konvent is a place linked to art, but in a very broad way. Rosa, one of the coordinators, explains that they want to give the opportunity to think about everything in another way, to imagine different possible worlds.
Residents often work in community around various topics, such as art, architecture, gardening, food, music, local traditions…
One of the residents organized a reflection around the different dimensions of food, such as the "changes in food systems since globalization", "foodwaste", or the "sacrality of food".
Ricard and Enric are academic researchers who experienced that creative spaces such as Konvent are ideally suited to experiment with disruptive or innovative ideas.