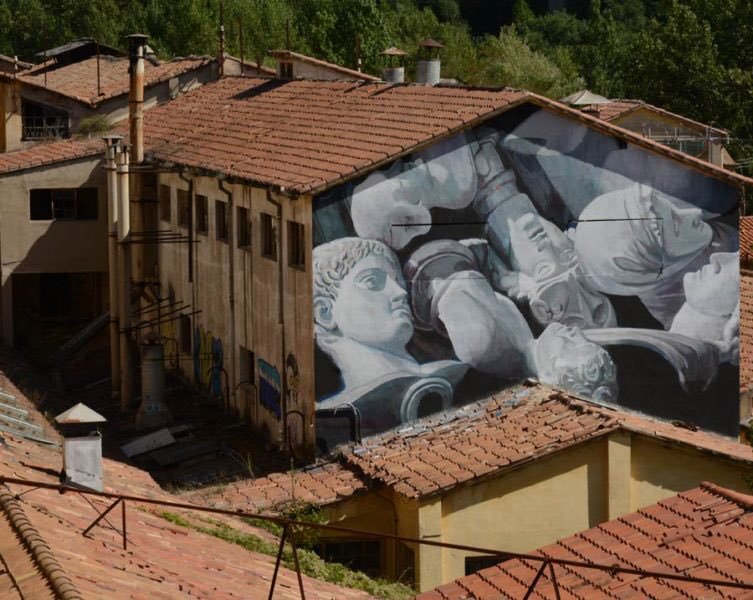 WELCOMES STREET ARTISTS AND NURTURES COLLECTIVE CULTURE
SPANISH "EL KONVENT" WELCOMES STREET ARTISTS AND NURTURES COLLECTIVE CULTURE
Typically you may expect to be praying the novena and asking God for absolution of your dastardly sins here in this sprawling compound called The Konvent near Barcelona. While no one would stop you today, you may also wish to check out a number of new installations throughout the many buildings by Street Artists.
BROOKLYNSTREETART.COM (BSA)
Straight outta Brooklyn, BSA tracks the new creative spirit that runs in the streets, the artist studios, and galleries of New York and around the world. New hybrids, new techniques, and new mediums are expanding the definition of public art, street art, graffiti, and urban art; each vying for the attention of passers-by.