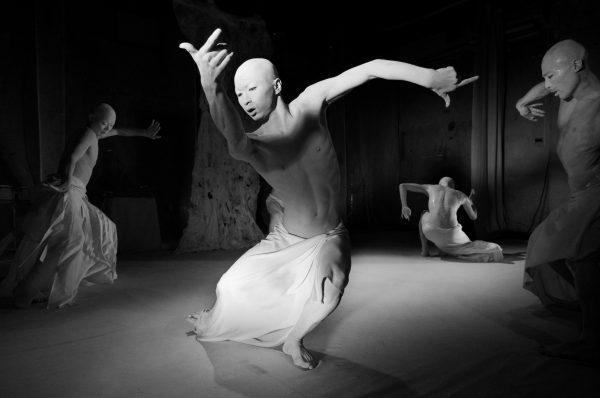 From 14th to 16th september 2018 –
Norihito Ishii, from Sankai Juku Company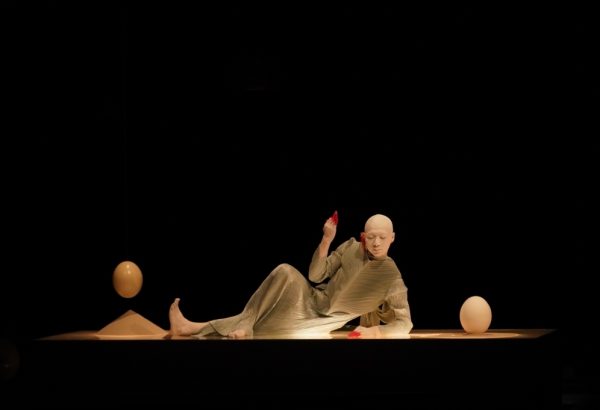 Norihito Ishii, from Sankai Juku Company
Butoh workshop, from the vision of the dancer Norihito Ishi from Sankai Juku company. In this workshop, Norihito Ishii proposes an introduction to the Japanese contemporary butoh from the point of view as a butoh and contemporary dancer.
It will work with choreographic patterns of contemporary dance. Moveing the body from images and concepts created in the imagination. We will visit the movement bases of the Butoh and the art of walking.
Limited places.
No need for Butoh dance experience.
Registration form:
https://goo.gl/forms/bwiwxFW3b3a618mF3
​
​
NORIHITO ISHII
Butoh Choreographer / Dancer / Art Director of DEVIATE.CO
He began his career as a street dancer at the age of 17. In 2006 he enter into the world of the dancing scene performing for several dance companies like, BABY-Q, Ohashi Kakuya and Dancers, Tsujimoto Tomohiko, DAIRAKUDAKAN, he also work for Yukio Ninagawa and Amon Miyamoto.
He has been working in solo and has created works of art since 2007, he tries to reach the audience working on the concept of insane and universal beauty inherent in the human body, he seeks in his art the truth of our society, he has performed in more than 70 cities in 23 countries.
Since 2010, he is a Sankai Juku dancer, a butoh's veteran company, based at the Theater of the City of Paris, he has also conducted numerous dance and contemporary butoh workshops mixed with patterns of urban dance, both in Japan and abroad; Malaysia, Korea, Singapore and Bulgaria.
Between 2015 and 2017, he participated in the Residency Artist program called Designar Moving in Korea. His work, in collaboration with different artists as well as alone, has been acknowledged with several awards, winning different competitions in its beginnings as a street dancer, also obtains the second prize at the Seoul International Festival of Choreography 2013. In the same year, it receives the Japan Foundation Award. He traveled to different countries such as Korea, Israel and Singapore. In 2015 he won the SCF Prize as an international dancer.
PERFORMANCE
Saturday, September 15th at night
Norihito Ishii + Col·lectiu Free't​
​
BUTOH WORKSHOP
Sunday, September 16th
From 11:00 to 14:00 and 16:00 to 19:00
Place: KONVENT 0
C / Convent, 0. Cal Rosal (Berguedà) BARCELONA 08699