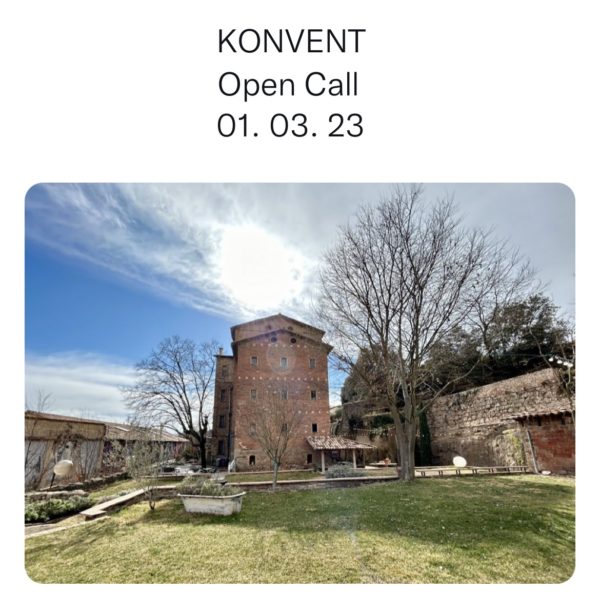 OPEN
The residencies at Konvent have the goal of becoming a platform to aid artists and creators by providing the adequate conditions of space and concentration required for investigation in a unique environment such as the Cal Rosal textile colony.
This year we offer a new residency format in which we propose 7 different open calls with specific dates for each call. Our intention is to give visibility and delve into certain topics, disciplines and contexts that we believe require special attention in the contemporary world we live in, as well as offer the possibility of establishing links with other communities, spaces and festivals.
For the 2023 residency edition, we have chosen themes that move us personally, representing the diversity that exists within artistic creation and our society, choosing to emphasize groups and disciplines that have historically been underrepresented, and making true on the commitment that is given to us as center of and for contemporary art and culture, to evolve as a people and society.
Artificial Intelligence
Music & Sound Art
Writing
African Artists
Experimental Music Performance Art
Cinema, Visual and Fine Arts
Landscape in Emergency Times