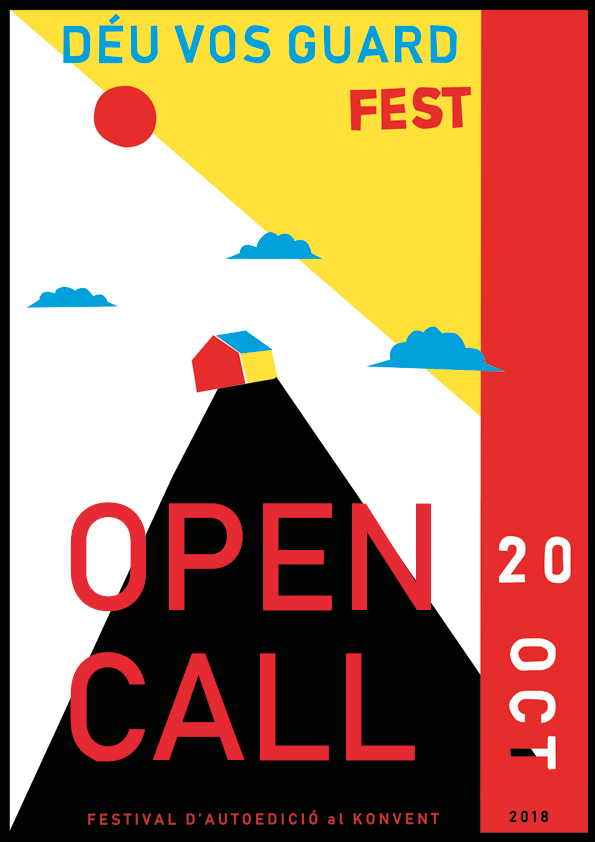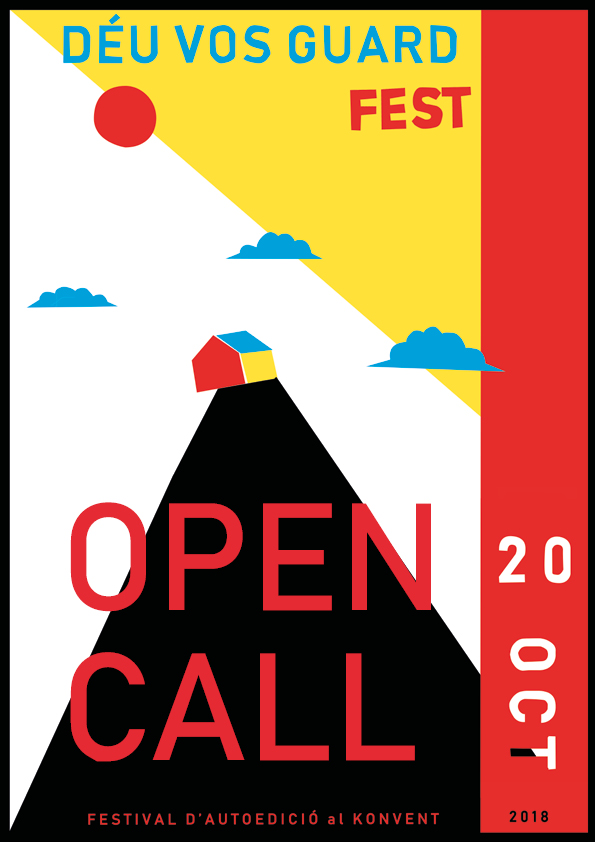 DÉU VOS GUARD FEST
20th October 2018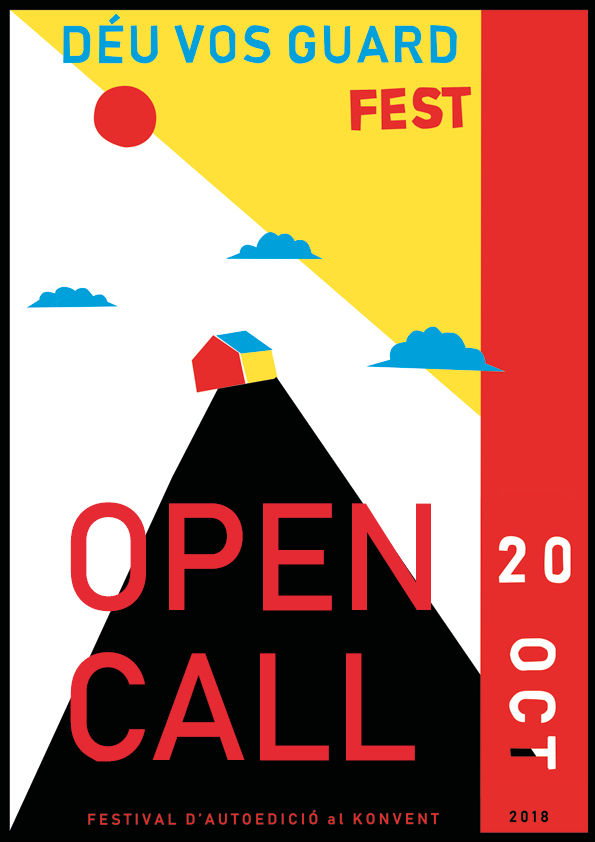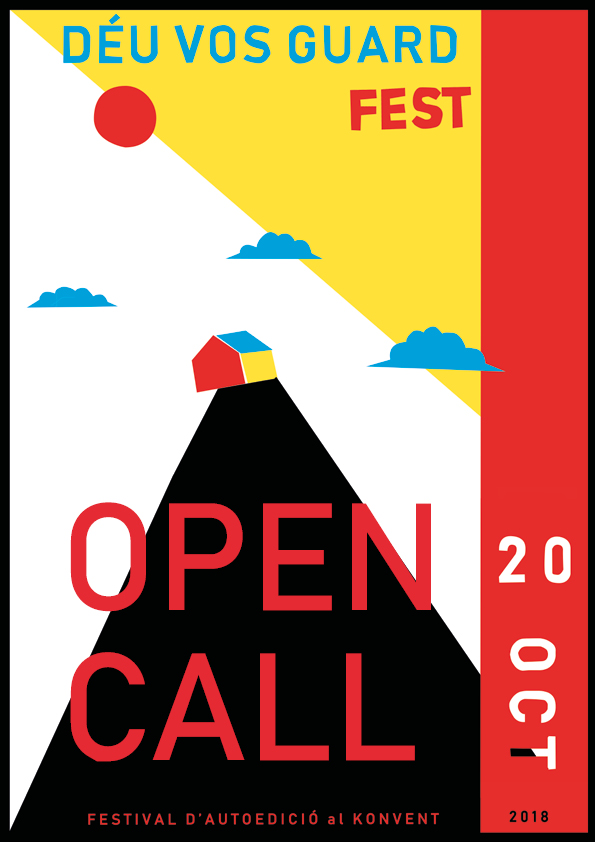 Cartell: Berni Puig 
Open call till September 20th for the Déu Vos Guard Fest, the first self-publishing festival that will take place at Konvent (Cal Rosal, Berguedà).
The space is an ancient nun's convent from the end of 19th century placed in an old textile factory complex Cal Rosal and rethought as a multidisciplinary artistic center since 26 years ago.
The festival will happen the 20th October 2018, from noon to midnight, including concerts, workshops and conferences. Konvent offers free accommodation for the artists on the 19th and 20th and also reduced prices in meals and drinks.
To participate in the open call, please send to santahostia@gmail.com the following information:
Name of the artist, studio, publishing house and/or collective
3 to 5 images of your work (JPG to 72 ppp)
Brief explanation of the project
Website, instagram or facebook (if you have)
The list of selected candidates will be published in the Konvent's website and you will receive a confirmation no later than the end of September.
Encourage yourself to participate!