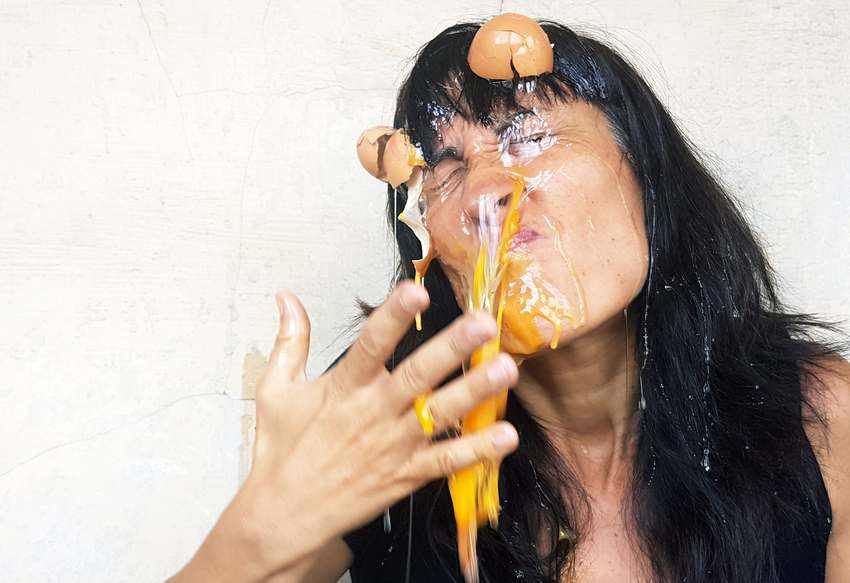 PRODUCERS
 Domingo 30 septiembre 2017 – Festival TNT Terrassa – 16h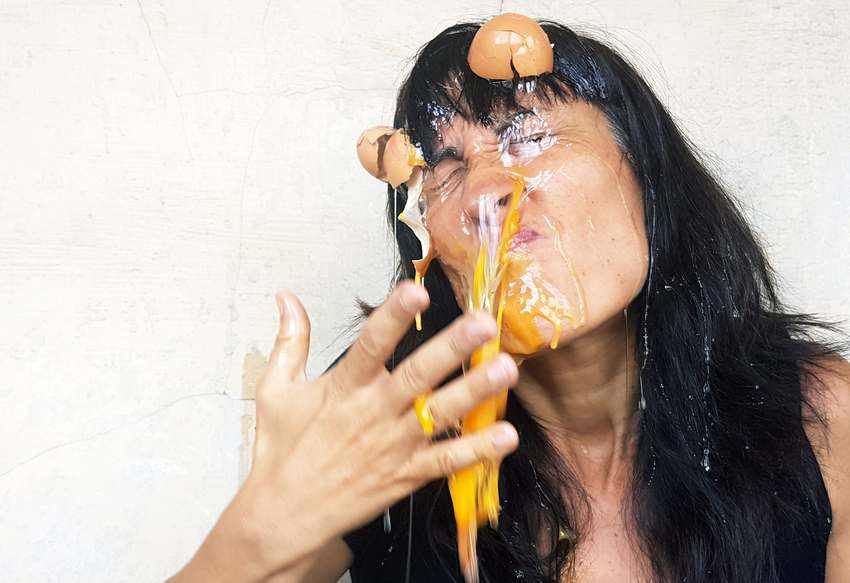 Rebota Rebota y en tu cara explota
Agnés Mateus/Quim Tarrida
| | | | | |
| --- | --- | --- | --- | --- |
| DATE | TIME | PLACE | DURATION | PRICE |
| Sat. 30th sept. | 4pm | Sala Maria Plans | 60′ | 10,50€ |
Let's start calling things by their names. We should not be afraid or words such as murder, suicide, death, prank, shit, metastasis, leukemia, bald, fat, white spot, pus, hemorrhoids, poo, suffocation, disregard, abortion, euthanasia, polygamy, hired womb, adultery, vomit, dry mucus, colonoscopy and love.
Let's talk about our immobility, about actions taken by minor people which are changing the world little by little, about our neglect and the hope we have left, about our lovelessness, about my tyranny, which nobody knows of and some suffer, about violence, my violence, your violence…
Life should blow up in our faces more often.
Performers: Agnés Mateus and guests
Idea and direction: Agnés Mateus and Quim Tarrida
Lighting design: Carles Borràs
Audiosoundscape: Quim Tarrida
Photo: Quim Tarrida
Producers: Festival TNT 2017,  Antic Teatre and El Konvent.
With the support of: La Poderosa, Nau Ivanow
Aknowledgements: Gabriela Oyarzabal, Semolinika Tomic, Bcn Props, Feminicidio.net, CUBE, Conrado i Martí Soler, a la família Konvent, Maria Mateus, Carles Fígols, Teatre La Massa (Vilassar de Dalt)