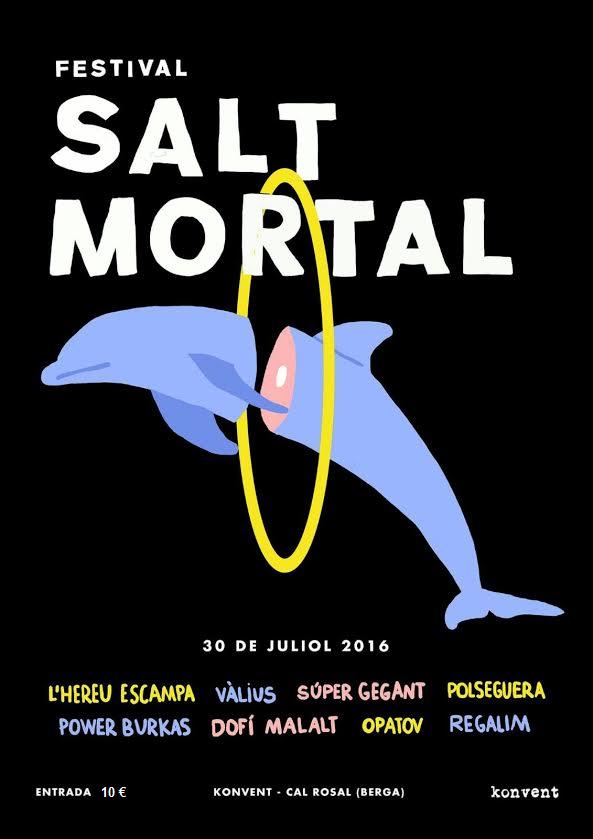 SALT MORTAL
Opatov / Polseguera / Dofí Malalt / Regalim / Vàlius / Súper Gegant / Power Burkas / L'Hereu Escampa
Saturday July 30th 2016 – 10 €
              Any more that the summer Festival. A union between hereu Escampa andKonvent that makes us jump the heart and turns us jubilant.
DOFÍ MALALT (Lleida – Famèlic)
Singer from Lleida that have clear ideas and influences. Fanatic of Adrià Puntíand in love with Peter Doherty.
Pharmacist by profession, he is a troubadour from 21th century and he is going to captivate us with his ballads.
https://www.youtube.com/watch?v=xYxppwRzieo
REGALIM (Gurb – Famèlic)
Intimate and touching project from one thinking head from Furguson. It moves between folk and lo-fi.
Living in Vic but original from Gurb, Regalim is not new. Born around 2005, dead hours of a teenager that ends to be more than productive.
He is going to present us the songs from his split with Da Souza "Bossanova infinita".
POLSEGUERA (Torelló – Torrelavega – Mallorca)
Tomeu Mulet (Beach Beach) discovers us his new project. Dark pop, serenity and post-punk.
He has bribed Verónica Febrero (Me and the Bees) and Segi Egea with Quelys and "sobrassades".
They are nearly to launch their first EP "Sa Mata Escrita".
POWER BURKAS (Vic – Balears, Bcore i Famèlic)
Power Burkas is Punk with capital letters. A treasure from the plain of Vic. Their thunderstorms arise youth, anger, personality and humour sense. For the fans of Fugazi, Minor threat and Minutemen.
https://laburkapoderteda.bandcamp.com/
VÀLIUS (La Pau – The Indian Runners)
Profets of their land, lovers of the new catalan song. Elementary punk, primary, sentimental and traditional.
They are the sensation in Barcelona and makes expectation where they pass by.
They are going to present the songs from their new EP "Mercè" with the collaboration of the charming Carlota Serrahima.
SÚPER GEGANT (Reus – The Indian Runners)
Trio from Tarragona. We can say that they are the perfect mix between Mishima and Los Planetas. Smart pop.
https://supergegant.bandcamp.com/
L'HEREU ESCAMPA (Manlleu – Famèlic)
Unconditional from Konvent. Fetish group of Pep (Konvent's director). Salt Mortal's precursors and masters of ceremonies.
They started being carefree emos and now they practise free soul rock.
https://lhereuescampa.bandcamp.com/
OPATOV (Cerdanyola -Famèlic)
Opatov is always able to surprise. They play modern psychedelic rock but drink from classics. They also include more garage and festive passages, leaving always place to darkness and kraut in other doses.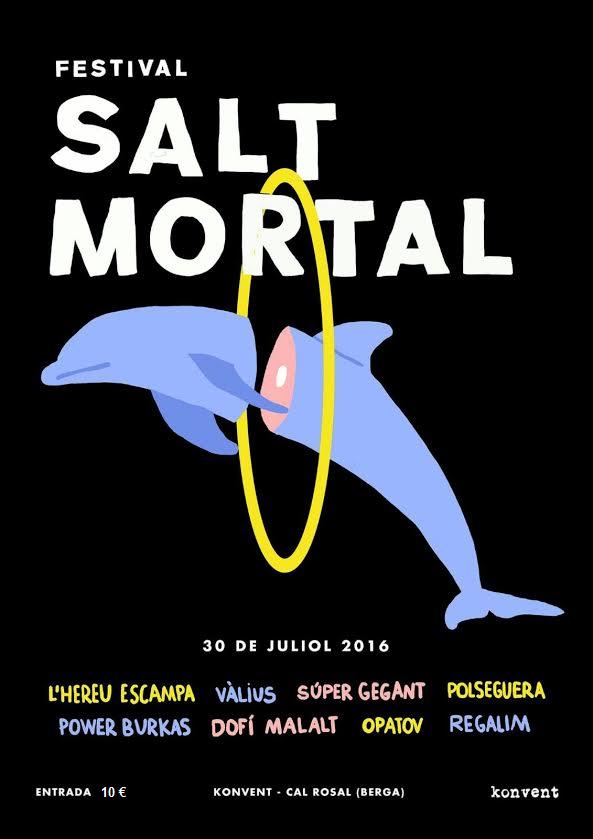 Cartell: Claudia Kidai