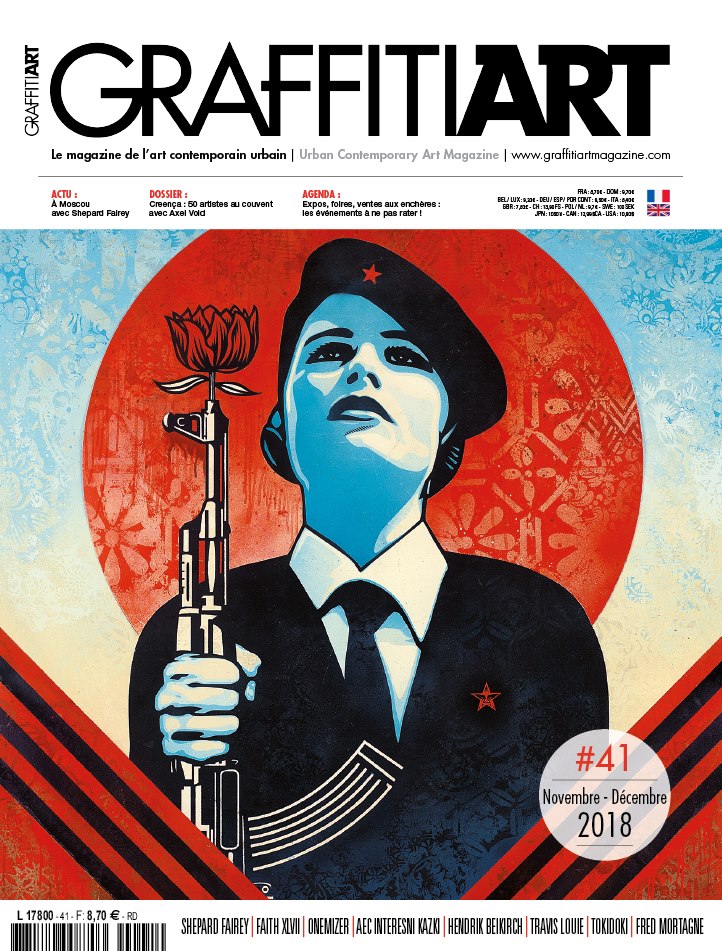 50 ARTISTES AL KONVENT – 2018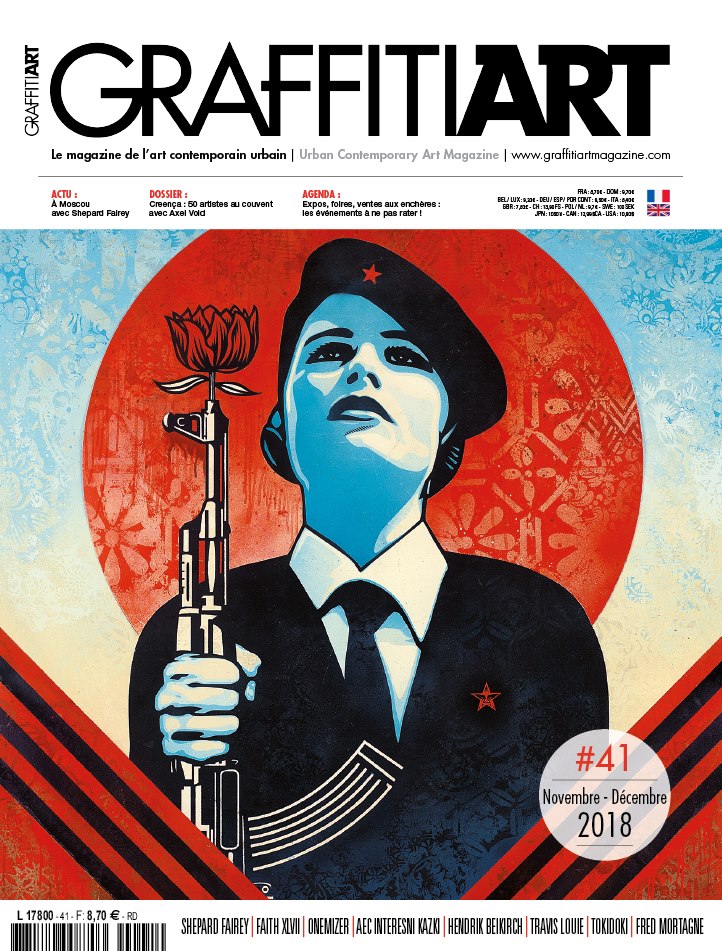 A.L. CREGO, ALBA TRENCH, AMAYA SUBER, AGUSTIN SANTOYO, ALBERTOMONTES,
AXEL VOID, BERNIE PUIG, BOICUT, ED ZUMBA, ELSAGUERRA, EMILIO CEREZO,
ERNEST ZACHAREVIC, FAFA, GABRIELCOCA, IVANA RAY SINGH, ISAAC CORDAL,
IGNACIO ESTUDILLO PEREZ, IÑIGOSESMA, IVAN FLORO, FRANCO FASOLI (JAZ),
JAVIER OLAIZOLA, JOAN MANEL, JOAQUIN JARA, JOHNNY ROBLES, JOFRE
OLIVERAS, JOSE DODERO, JULIASANTA OLALLA, LAGUNA, L.E.O., LEON KA, MARIA
JOSE GALLARDO, MANELBOIXADERA, MANUEL PALMA, MICHAEL BEITZ, MIKEL
DEL RIO, MIREIA FERRAN, MOHAMED L'GHACHAM, MR KERN, NATALIA LASSALLE,
N.O.U.S., PAWEL RYZKO, RETRY, SAGÜE, SEBAS VELASCO, SEKONE, SELEKA
MUÑOZ, STEFAN KRISCHE, SLIM, SPOK, TROY LOVEGATES, VLADA TROCKA, ZOER
On October 10, some contemporary artist collectives –among which the Wonder collective– gathered in the aim of inventing new independent models in the form of artistrun spaces, decided to publish an article in the newspaper Libération. They raised the alarm and screamed their despair on the face of what they perceive as the programmed death of independent artistic production due to the lack of creative space. In Spain, the same situation undoubtedly exists, but a small village is resisting:
Cal Rosal in Catalonia. More than a hundred years ago, the Rosal family built a textile factory on the banks of the Llobregat River and expanded in what would later be called a colony that would soon employ more than a thousand people. A church, a convent, a theatre and a cinema were also built. The places survived the civil war but not the 1980's textile crisis. The factory and the whole colony closed their doors in 1992. Two years later, musician Pep Espelt asked the permission to occupy these abandoned spots to rehearse with his group. Little by little, the convent, renamed Konvent.0, became a place of creation,
an art residency for all disciplines headed by a collective of artists with immutable guiding principles: total independence, creative freedom and artistic risk-taking. The Konvent became once again a place blooming with life where the inhabitants of the village and its surroundings gather for a drink around edgy programming of concerts, performances, theater and exhibitions.
Invited to the residency, Axel Void, who comes from punk culture and squats, discovered this artist-run paradise, which was the closest thing to his utopian dream. He decided to carry out the project he had thought of for some time: "We are lacking a lot of intimacy in this movement. We need a place and time to build strong relationships, to feed each other intellectually and technically.