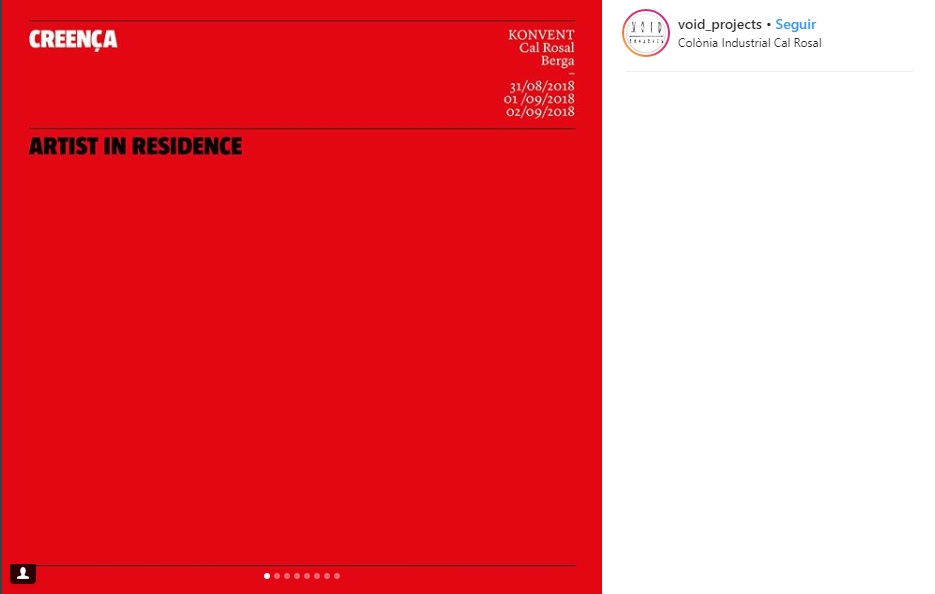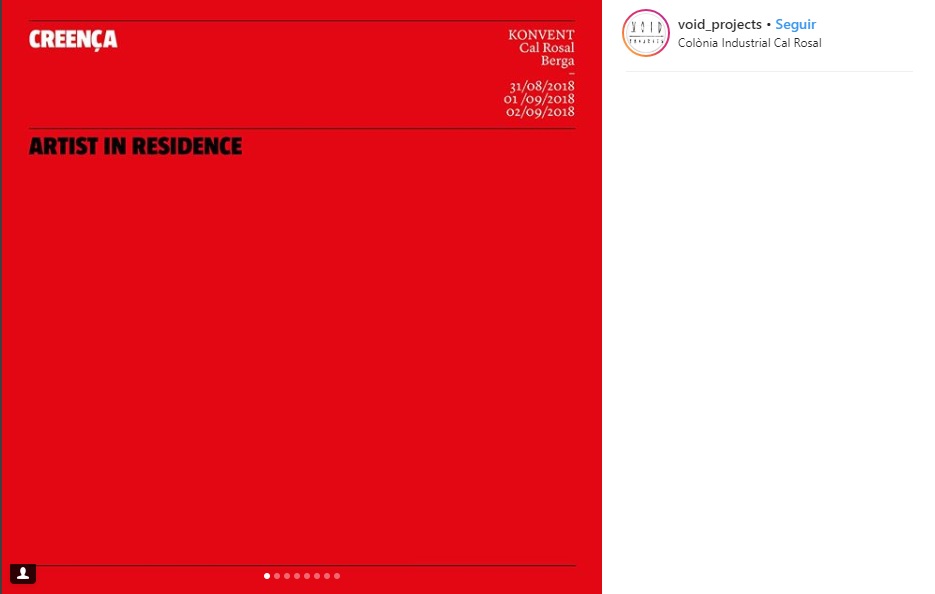 31st AUGUST 1st and 2nd SEPTEMBER 2018
Event: CREENÇA
Location Cal Rosal (Berguedà) Catalonia  at Konvent
Dates 2 month Residency July and August
Opening 31st August 1st and 2nd of September
Creença is a two-month residency hosting over 50 local, national and international, multidisciplinary artists in Catalonia, Spain. Taking place in an old Convent from the 19th Century, the space today is run as an art residency and a cultural center called "Konvent".
Initiated by Void Projects; painters, sculptors, installation artists, performers, and filmmakers will visit throughout July and August 2018 to create site specific installations and original works in situ to culminate in a three-day even from 30th of August and 1-2nd of September featuring theatre, talks and live music.
Creença (Belief) comprises the concept of belief from a personal, religious or epistemological standpoint; questioning the line between belief and knowledge and proposing different relative perspectives. Embracing the social conventions and rituals of religion while avoiding the dogmatic belief. Creença invites the artist to address and interpret the themes from their own relative perspective.
PREMSA:
COLOSSAL:
REGIÓ 7:
NACIO DIGITAL:
STREET ART UNITED STATES:
REGIÓ7:
INSTAGRAFITE:
STREET ART NEWS:
ARRESTEDMOTION:
JUXTAPOZ:
GRAFFITI STREET:
HYPEBAE: