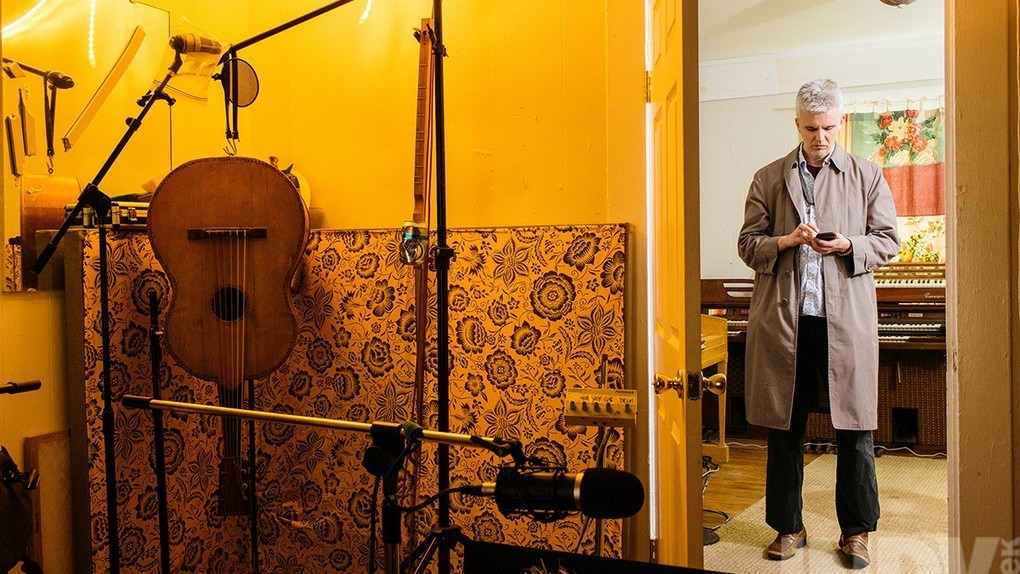 Divendres 7/07/2017 – 23:00h – 5€
John Davis & The 
Cicadas

 (NYC) i Seward
JOHN DAVIS & THE CICADAS
JOHN DAVIS es un músico y educador afincado en NYC conocido por fundar junto a Lou Barlow (Sebadoh, Dinosaur Jr…) el grupo FOLK IMPLOSION en los 90's, cuya música puso banda sonora a películas como American Beauty o Kids. Tras varios años de carrera en solitario, el cantante y guitarrista vuelve con el grupo The Cicadas, formado por el productor Scott Solter (St. Vincent, Two Gallants, Dirty Projectors…). Con la ayuda de Solter, John Davis acaba de firmar un disco brillante, EL PULPO, que publicará en Septiembre con Arbouse Recordings y que girará previamente por Europa este verano acompañado por unos tremendos músicos formando The Cicadas al completo. "While the record doesn't have a release date, we've got the premiere of the album's lead single, the calamitous, highly rhythmic "Stock Up All the Prisons," which you can listen to below", Brooklyn Vegan Magazine.
Read More: John Davis (ex Folk Implosion) preps new LP (listen to a song), touring | http://www.brooklynvegan.com/john-davis-ex-folk-implosion-preps-new-lp-listen-to-a-song-touring/?trackback=tsmclip
SEWARD
Seward es un colectivo de acción sonora, canción libre y performance en perpetuo movimiento hacia adelante. Uncut Magazine dice que Seward tocan "combustible avant-folk anarchy", Kristian Davis-Downs confiesa que "no había visto nada tan impactante como un concierto de Seward en 15 años como Director de Operaciones al frente de Beggars Group [XL-Matador-4AD-Rough Trade]". En Mondosonoro les describen en directo como "geniales, efervescentes, potentísimos y chalados, inclasificables y contagiosos, mágicos, únicos, encantadores… Siempre se queda uno con ganas de más". Rockdelux reseña su último disco como "un apasionante viaje emocional y espiritual alrededor de las músicas populares". A mediados de 2017, Seward publicarán su quinto álbum, WE PREFER TO, grabado íntegramente en Denton, Texas, y producido por Scott Solter (St. Vincent, Mountain Goats, Dirty Projectors…) y Matt Pence (Midlake, John Grant…). Un trabajo sin precedentes que se anuncia impredecible, arrollador, íntimo… Adjetivos comunes a Seward desde el primer día que se subieron juntos a un escenario.
"There is life in Seward's music, a humanity that most bands find near-impossible to weave into their music", Joe Sparrow, A New Band A Day
www.feelhappierthanever.com